With more than four decades' worth of surveying experience throughout Hertfordshire, Alan Rance helps clients make informed choices about St Albans-based properties. We have worked with residential, commercial and industrial buildings across the area, and promise to deliver clear and impartial advice in the form of Building Surveys, Home Buyers Surveys and EPCs.
Thanks to the rich history and beautiful architecture of St Albans, homes around the area are in high demand. The city's excellent transport links are also a big selling point; London is 20 minutes away by train, and the city is bordered by the M25, M1 and A1(M) motorways. Property prices have also risen by 0.45% on average over the past year, and the average property price currently stands at £585,315.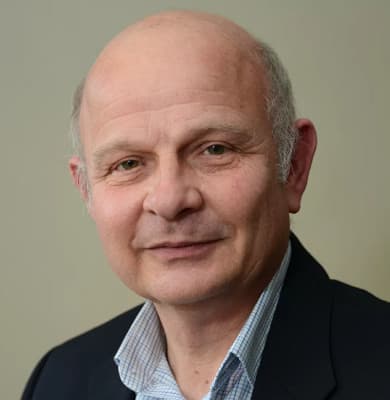 From Alan
"I am a local surveying expert, with a deep understanding of the current market for residential and commercial property in St Albans. I strive to always to help customers make the best decision for their family and deliver the best possible value by providing quality advice at highly competitive prices.
For a concise, detailed report about any property in St Albans, Berkhamstead, or any of the surrounding area, contact me today on 01525 220786."
Why Do I Need a Survey?

What Is a Condition Survey?

Which Features Are Included in the Survey?

Case Studies
Contact Us Today for a Competitive Quote
We offer our professional services throughout St Albans and its surrounding areas. Whatever the type of survey you require for your new home or buy-to-let property – whether it be an Energy Performance Certificate or building survey – Alan Rance Surveyors can provide expert advice at a competitive price.
Please feel free to give our office a call on 01525 220786 or email us at alanrancesurveyor@gmail.com. Alternatively, complete the form on the right and we will aim to get back to you as soon as possible.
We recently had a buildings survey completed by Alan. We couldn't be happier with the service that we received. Alan kept us up to date leading up to the survey and sent through the report really quickly once the survey had been completed. Alan was also available for follow up questions we had. An easy 5 star rating.
Alan recently carried out a survey on a property I am hoping to buy. The report was much more detailed and thorough than I expected and drew attention to items I had not thought of. The report - running to over 100 pages- was emailed to me on the same day that the survey was undertaken. Overall I was very impressed with the service, thank you
I was introduced to Alan when he carried out an EPC survey and a structural survey on behalf of our buyer. I was impressed with Alan's thoroughness and professionalism. Later when I needed a full structural survey on a property that I was purchasing I had no hesitation in asking Alan. Our survey was carried out quickly and professionally and we received the written report within 24 hours. I would have no hesitation recommending Alan Rance Surveyors.
Alan carried out a full structural survey which was really comprehensive and not only covered any work required to the property but on going advice regarding maintenance for each area of the property. Thankfully only one minor issue that was spotted and I have been able to rectify that myself. I would thoroughly recommend as a really helpful and knowledgeable chap who has also been incredibly helpful regarding a damp issue in one of our rental properties. Thank you, so much Alan.
I have recently instructed Alan on two properties On the first he saved me from trouble, and I withdrew my offer. On 2nd his advice and guidance has enabled me to obtain quotes for the remedial works prior to agreeing the sale. Alan is very helpful, knowledgeable, and offers a very professional and efficient service. I would highly recommend Alan! He is brilliant!
Alan delivers above and beyond! Professional, timely and really helpful and patient explaining the ins and outs of the report to a women who has no clue (me). I would recommend him in a heartbeat. Thanks for everything Alan. Total star.
If you are looking for a property surveyor then this is a first class professional service I totally recommend. The survey carried out on our behalf showed major issues with the property. On that information I retracted my offer saving me money and time. Thank you once again I will be using Alan J Rance Limited again.