Alan Rance Surveyors have been working in Aylesbury and the surrounding area for over 30 years, providing clients with a wealth of professional surveying services including:
Whether you are looking to buy a new family home or investing in a buy-to-let property, it is essential to know the key facts about the property's condition before you proceed with the purchase. At Alan Rance Surveyors, we offer highly detailed building defect reports to make this possible.
Even modern properties benefit from a survey, since the age of construction does not guarantee structural integrity. Alan Rance Surveyors offer home surveys for modern and period buildings to highlight any defects and potential issues with any property you are thinking of investing in.
With detailed reports available at highly competitive prices, our surveys provide excellent value for money. Please contact us today if you are interested in a building survey in Aylesbury or the surrounding area.
PROPERTIES IN AYLESBURY
One of Buckinghamshire's most sought after locations, popular with commuters and young families, Aylesbury was awarded 'garden town' status in January 2017, and property prices have remained relatively stable since then. Aylesbury is connected to London via the A41 and is also less than an hour's drive away from Oxford, Milton Keynes, Luton and Hemel Hempstead. The town is served by two train stations, the larger of which terminates here from London Marylebone.
As building surveyors, it concerns us greatly that 2/3 of homebuyers in the UK decide not to arrange any form of independent survey on the property they purchase. The consumer group Which? estimates that having a home survey carried out could save homeowners as much as £10,000, which makes a Home Condition Report or Building Survey incredible value for money.
---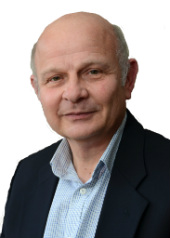 FROM ALAN
"I have more than 30 years of experience surveying all types of properties, and my exceptional local knowledge of Aylesbury allows me to provide the most accurate and valuable home condition reports available.
If you would like me to carry out a thorough survey and a detailed, easy to follow home condition report for any property across Aylesbury or the surrounding area, please don't hesitate to get in contact with me today by calling 01525 220786."
---
WHAT IS A CONDITION SURVEY?
Our Home Condition Surveys includes a detailed inspection and analysis of all visible, accessible features of a property. The findings of our investigation are then summarised in a thorough, straight-forward report for the client to understand any potential issues or concerns. Any defects will be highlighted and expert advice will be provided on how best to deal with them.
At Alan Rance Surveyors, Home Condition Surveys are carried out by our team of qualified and highly experienced surveyors with full SAVA accreditation. Our professional team members undergo regular auditing by the accreditation scheme in order to ensure that they are fully compliant with all relevant policies.
WHICH FEATURES ARE INCLUDED IN THE SURVEY?
Our Home Condition Surveys routinely include, but are not limited to:
| | | |
| --- | --- | --- |
| ✓ Chimney Stack | ✓ Drains and Pipes | ✓ Roof and Coverings |
| ✓ External Walls | ✓ Windows and Doors | ✓ Fascia Bargeboards |
| ✓ Patios and Ponds | ✓ Fences and Garden Walls | ✓ Floor and Skirting |
| ✓ Walls & Plaster | ✓ Bathroom and Kitchen | ✓ Cupboards and Shelving |
| ✓ Dampness | ✓ Electrics, Gas & Oil | ✓ Electric Heating |
AYLESBURY CASE STUDY – SURVEYING A PROPERTY IN AYLESBURY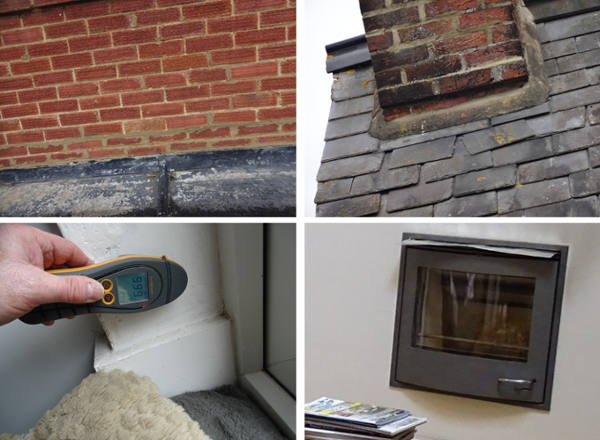 A recent home survey of this property in Aylesbury uncovered a number of issues. The brickwork above the lounge window had cracked and dropped, and had been repointed unsuccessfully. In order to be properly restored, the brickwork would require reinforcing and professional repointing.
We also found a potential issue with the flashing at the base of the front chimney stack at the junction with the roof. It was made of mortar, which is liable to crack and fail. While the mortar was in reasonable condition at the time of the survey, we recommended that the flashing should be replaced with lead or a similar material.
Some of the walls required damp treatment and re-plastering – there was loose plaster on the dining room walls. We also discovered that the bottom of the chimney stack in the dining room was wet. The plaster had cracked above the enclosed stove in the sitting room, which needed further investigation and the flue did not seem to be clearing the flue gases. We recommended that all solid fuel appliances should be installed and maintained by a HETAS approved engineer.
Contact Us
Whether you require a new EPC, a full Home Condition Report or a period Building Survey for a property in Aylesbury, our team at Alan Rance Surveyors would be delighted to help. For more information, please contact us today. Call the office on 01525 220786 where a friendly member of staff will be available to answer any questions, or email Alan direct at alan@building-surveyors.co and he will get back to you as soon as possible.