Buying a flat or house is a major financial investment that needs to be well considered. To help you make an informed decision about your home purchase, a Home Buyers Survey (HCS) carried out by Alan Rance Surveyors can give you important information about the property, adding real value. The Home Buyers Survey is a clear, concise and jargon-free report about the condition of a domestic property. Our highly skilled building professionals will inspect and report on the property quickly, delivering a cost-effective service that allows you, the homebuyer, to make a speedy and intelligent decision.
How Is the Survey Presented?
Delivered by specially trained and fully accredited residential property surveyors, the Buyers Survey gives the buyer a plain English, jargon-free report on the condition of the property using a simple 1,2,3 rating guide, so it is easy to understand any risks or unforeseen expenditure that could crop up.
Included with the Home Buyers Survey you will find some advice sheets on how to deal with some of the more common problems that have been found at the property.
Why Should I Get a Home Buyers Survey?
Buying a house can be stressful and it is not always in the seller's best interests to be fully open about its quirks and idiosyncrasies. The Home Buyers Survey tells the buyer about any aspects of the property that need urgent attention or which present serious faults, as well as any longer term repairs that a home owner might have to plan for.
The Home Buyers Survey can only be produced by fully qualified and accredited members including those of SAVA and BRE, organisations which train and accredits the work of surveyors. Homebuyers can be assured of a comprehensive report produced by a professional, trustworthy individual. The aim of the Buyers Survey is to make the home survey process quicker, easier and more cost-effective for homebuyers. Something that is now more important than ever.
The survey starts from the chimney stack down to the drains externally taking into account the roof coverings, the main walls for settlement cracking movement cracks, timber fascia bargeboards etc, and the windows. The patios, ponds, fences and garden walls are also commented on.
Internally we are looking at each room for dampness, internal plaster, electrics, gas, oil or electric heating. Fittings are also surveyed, including timber floors, doors, skirting boards, cupboards, bathroom and kitchen fittings. Looking in the loft for timber defects and roof covering defects is a must. Penetrating damp, rising damp, where chimney stacks have been removed and no adequate support fitted.
We also offer a range of other services including EPCs and Commercial EPCs as well as Thatched Roof Surveys and more.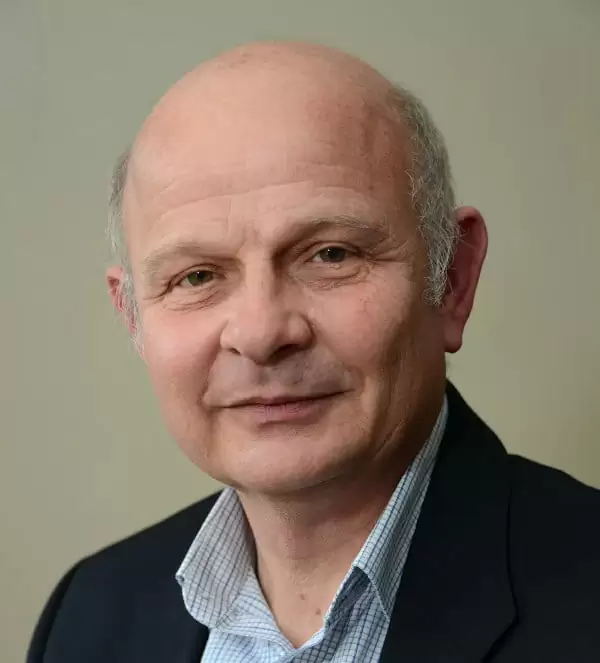 Request a Survey Quotation Today
You'll get over 40 years experience and the best value for money with Alan Rance surveyors. Call us today on 01525 220786
We recently had a buildings survey completed by Alan. We couldn't be happier with the service that we received. Alan kept us up to date leading up to the survey and sent through the report really quickly once the survey had been completed. Alan was also available for follow up questions we had. An easy 5 star rating.
Alan recently carried out a survey on a property I am hoping to buy. The report was much more detailed and thorough than I expected and drew attention to items I had not thought of. The report - running to over 100 pages- was emailed to me on the same day that the survey was undertaken. Overall I was very impressed with the service, thank you
I was introduced to Alan when he carried out an EPC survey and a structural survey on behalf of our buyer. I was impressed with Alan's thoroughness and professionalism. Later when I needed a full structural survey on a property that I was purchasing I had no hesitation in asking Alan. Our survey was carried out quickly and professionally and we received the written report within 24 hours. I would have no hesitation recommending Alan Rance Surveyors.
Alan carried out a full structural survey which was really comprehensive and not only covered any work required to the property but on going advice regarding maintenance for each area of the property. Thankfully only one minor issue that was spotted and I have been able to rectify that myself. I would thoroughly recommend as a really helpful and knowledgeable chap who has also been incredibly helpful regarding a damp issue in one of our rental properties. Thank you, so much Alan.
I have recently instructed Alan on two properties On the first he saved me from trouble, and I withdrew my offer. On 2nd his advice and guidance has enabled me to obtain quotes for the remedial works prior to agreeing the sale. Alan is very helpful, knowledgeable, and offers a very professional and efficient service. I would highly recommend Alan! He is brilliant!
Alan delivers above and beyond! Professional, timely and really helpful and patient explaining the ins and outs of the report to a women who has no clue (me). I would recommend him in a heartbeat. Thanks for everything Alan. Total star.
If you are looking for a property surveyor then this is a first class professional service I totally recommend. The survey carried out on our behalf showed major issues with the property. On that information I retracted my offer saving me money and time. Thank you once again I will be using Alan J Rance Limited again.