Affordable Home
Condition Surveys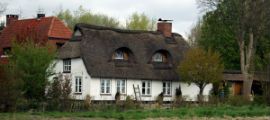 Our Home Condition Surveys produce concise reports based on a visual inspection, designed to help residential buyers across Bedfordshire make informed decisions.
Read more...
In-Depth
Building Surveys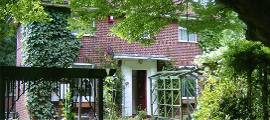 Our competitively priced, detailed Building Surveys deliver in-depth reports into the structural condition of modern homes, older properties and listed buildings.
Request A Free Quotation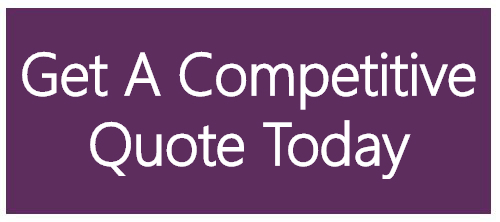 Contact us today for a free quote. Find out why so many clients return to us time and again, and why solicitors and agents are more than happy to refer us.

AFFORDABLE EXPERT BUILDING SURVEYS IN AND AROUND DUNSTABLE, BEDFORDSHIRE
30 YEARS SURVEYING EXPERIENCE
CLAY LUMP & THATCHED ROOF EXPERT
STRAIGHT FORWARD & STRESS FREE
SAVA HOME CONDITION SURVEYOR
APPROVED MEMBER OF RPSA
EPC SPECIALIST
GREAT TESTIMONIALS
LEARN MORE ABOUT ALAN RANCE & THE AREAS COVERED
Alan Rance is an experienced building surveyor with an established reputation in the Northwestern Home Counties of Buckinghamshire, Bedfordshire and Hertfordshire. With over 30 years of carrying out professional assessments, Alan has worked with private residences, commercial property, listed buildings, industrial facilities and retail premises in and around Dunstable, Leighton Buzzard, St Albans and Tring.
Alan and his team deliver straightforward, jargon-free Building Surveys, Home Condition Surveys and EPCs for a range of clients, including private individuals, large and small companies and Local Authorities.
At Alan Rance Surveyors, we guarantee that every client receives exceptional service and excellent value for money. Our Building Surveys are conducted by a specialist SAVA-certified surveyor who is regularly audited to ensure consistent high-quality reporting. Our EPCs are produced by trained Domestic Energy Assessors (DEAs) who are Elmhurst Energy accredited.
In addition to professional certifications, every report is covered by the assurance of Professional Indemnity and Public Liability Insurance.
WHY GET A BUILDING SURVEY OR A HOME CONDITION SURVEY?
A report from the Royal Institution of Chartered Surveyors (RICS) states that a staggering 80% of buyers do not commission a property survey before committing to a purchase. Some mistakenly believe that a mortgage valuation will provide sufficient information, while others underestimate the value of a professional structural assessment of the building. Either way, without a survey, buyers are at risk of taking ownership of a building that may be beset with hidden defects that are expensive and time consuming to rectify.
Investing in a professional Building Survey will avoid unpleasant surprises further down the line, and can act as a useful tool when negotiating with the vendor. It is not unusual for our clients to be able to negotiate significant sums off the previously agreed purchase price, or have the vendor fix a costly structural issue before signing contracts. We also have clients thanking us for the reassurance when a report comes back all clear, so the value of a Building Survey or Home Condition Survey should not be underestimated.
Our reports offer an easy to understand assessment of a property's condition, raising any structural or legal concerns that you, the buyer, should be aware of prior to exchanging contracts. We ensure our service is cost effective, and report in the most efficient way to enable you to make informed decisions and proceed with your purchase without undue delay.
CHECK OUT OUR TESTIMONIALS
Alan carried out a full structural survey which was really comprehensive and not only covered any work required to the property but ongoing advice regarding maintenance for each area of the property. Thankfully only one minor issue was spotted and I have been able to rectify that myself. I would thoroughly recommend as a really helpful and knowledgeable chap who has also been incredibly helpful regarding a damp issue in one of our rental properties. – Paul Rowden

Alan delivers above and beyond! Professional, timely and really helpful and patient explaining the ins and outs of the report to a women who has no clue (me). I would recommend him in a heartbeat. Thanks for everything Alan. Total star. – Amy Walker

I have recently instructed Alan on two properties On the first he saved me from trouble, and I withdrew my offer. On the second his advice and guidance has enabled me to obtain quotes for the remedial works prior to agreeing the sale. Alan is very helpful, knowledgeable, and offers a very professional and efficient service. I would highly recommend Alan! He is brilliant! – Adam B

Alan's report was promptly available to us and was easy to understand, making good use of images. Based on the report we negotiated £4000 off our purchase price. – Mr D Phelan

We instructed Alan to carry out a home condition survey on our first time purchase. Alan provided us with a detailed and easy to interpret report, which helped us identify any issues with the property and ensure that our vendors rectified any potentially serious problems. With no experience of the property purchase process, we found it reassuring that Alan was conducting the survey as he was able to answer any questions that we had and provide sensible advice on the property. We would not hesitate to recommend Alan to any home buyers.
GET YOUR COMPETITIVE SURVEY QUOTE TODAY – CLICK HERE
---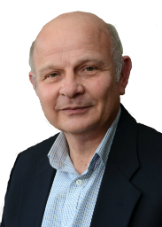 From Alan
I have been surveying property for over 30 years and enjoy using my expertise and local knowledge to help buyers find their perfect property in and around my own home town of Dunstable in Bedfordshire.
I am exceptionally proud to have surveyed a huge range of properties and gained a wealth of experience of buildings including listed properties, commercial sites and industrial premises in Milton Keynes, Aylesbury, Leighton Buzzard and St Albans.
If you are looking for a reliable and easy-to-follow property survey at a very competitive price, please call me today on 01525 220786 to get a free quote.

---
CONTACT US TODAY FOR EXCELLENT SERVICE AND COMPETITIVE FEES
At Alan Rance Surveyors, we provide a range of professional services at highly competitive prices. If you are looking to commission a survey or EPC in Leighton Buzzard, St Albans, Dunstable, Tring or anywhere else in Buckinghamshire, Hertfordshire and Bedfordshire, please get in touch. You can contact us by calling 01525 220786, emailing alan@building-surveyors.co or completing the form below.