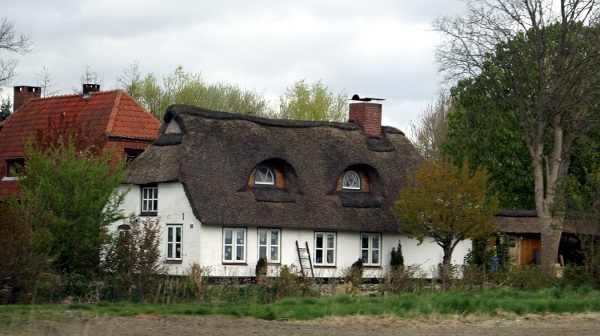 Thatch roofs are a beautiful, traditional style of roofing seen among many historical and listed properties across the UK, but the replacement and maintenance of high-quality thatch can be a worrying and costly experience. With trained thatchers in short supply and waiting lists commonly averaging about 1 year for a thatcher to replace your roof, getting a thatch roof survey is essential to ensure that you are made aware of any potential repairs or replacements that are necessary.

WHAT MATERIALS ARE USED FOR THATCH ROOFING?
Thatched roofs come in different styles and materials, depending on local building techniques and traditions:
Long Straw has a short lifespan of 15-20 years. The thatching process is laborious but does create the iconic, smooth curved 'tea cosy' look that many cottage owners love. Long straw is particularly suitable for historic and listed properties as original ceilings and timbers are typically not affected by thatching.
Combed Wheat Straw, also known as Devon Reed, lasts 20-30 years. Originally a by-product of wheat farming, the preparation for thatching involved machines such as binders, threshers and combers, while these days more modern, less labour intensive processes are used.
Water Reed (also known as March Reed, Norfolk Reed) can last for up to 50 years. This traditional material has been used in Norfolk since prehistory and is also the primary thatching material used in Europe, from where much of it is now imported. Thatching with Water Reed is easier than other methods.
WHAT ARE THE POTENTIAL ISSUES WITH A THATCHED ROOF?
Age, wear and tear, lack of maintenance and environmental conditions can all take their toll on the condition of thatch roofing, and the main problems encountered are well known:
Leaking – Water leaks can occur in all areas of the roof including the ridge where cement cracking can occur on the capping, the valleys where two thatched sections are joined, and the corners that are most prone to high wind and rain ingress.
Compaction – Effective compaction of thatch is essential to ensure weather resistance and water tightness and reduce the risk of water ingress. Unsatisfactory compaction can lead to excessive oxygen flow which can increase the risk of wind and fire damage.
Insurance – Home insurance premiums for thatched buildings are considerably higher than for conventional houses. The main reason is that thatched roofs are viewed as a fire risk, mainly during dry winters when woodburners and open fires are lit in the homes below.
Animal infestation – Birds, rodents and insects may all be attracted by the thatched environment that is often made from grain straw, and especially if the thatch is not laid tightly enough. Infestations can reduce the longevity of the roof and cause structural defects.
WHAT IS THE COST OF REPLACING A THATCHED ROOF?
The cost of replacing a traditional thatch roof can be upwards of £100 per square foot. With an average roof size of 3,000 square feet, this can amount to over £30,000 for a full thatch replacement. In terms of the time needed for a total rethatch, a master thatcher can normally complete around 1,000 square foot of roof space in 3-4 weeks.
Depending on the precise roofing materials used, the level of maintenance and environmental conditions, a thatch roof can last anywhere between 15-50 years. It goes without saying that for any purchase considering this type of property, knowing the age and condition of the thatched roof is essential information.
WHY SHOULD I GET A THATCHED ROOF SURVEY?
Buying a property with a thatched roof is a dream for many home owners, but in order for your dream not to turn into a nightmare, it's important to exercise caution and the principle of 'buyer beware'. Here is a list of essential questions you should have satisfactory answers to before proceeding with your purchase:
When was the roof last inspected, rethatched and repaired?
Who was the thatcher who carried out the work?
What materials were used for the thatch? Were any coatings applied to it?
Have any roof timbers been repaired or replaced?
Have any other alterations been made to the house, e.g. an extension?
When were the electrics last checked?
When was the chimney last checked and swept? Is it lined?
Are there any fire risks in the house, e.g. woodburners? When were they last checked?
What fire safety precautions are currently in place?
Professional guidance to help you assess the condition of the building and its thatched roof is highly recommended. At Alan Rance Surveyors, we have 30+ years of surveying historic properties and thatched roof properties. Our thatched roof surveys will assess the age and condition of the thatch and the materials used, highlighting any weak areas and making you aware of any potential repairs or replacements necessary and what they are likely to cost.
Armed with the findings of a thatch roof survey, you can draw up realistic plans and budgets for repair and maintenance to preserve this unique architectural feature of your historical home, or approach your vendor with an offer to renegotiate the purchase price. Either way, a specialist survey will give you the peace of mind of having all the information you need to make an intelligent decision, whether or not you choose to proceed with the property transaction.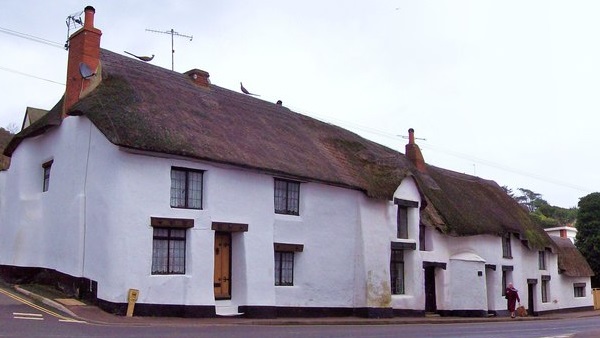 WHAT IS THE HISTORY OF THATCHED ROOFS?
Thatched roofs were the main form of roof construction for hundreds of years throughout many parts of mainland Europe and were particularly popular in Britain. Early forms of thatched roofs here can be traced back to Celtic Roundhouses (circa 750BC to 12BC) where a combination of straw and mud was used to try to provide a watertight environment. The Romans (circa 43AD to 410AD), Anglo-Saxons (circa 420AD to 650AD) and Vikings (circa 700AD to 1000AD) all continued to make use of natural resources such as timber for buildings and straw and reeds for thatched roof materials.
However, the Medieval Age (circa 1066AD to 1500AD) is arguably the period of UK history where the use of thatch really accelerated and there are many examples of these types of building still in existence today. Most Tudor Buildings (circa 1485AD to 1603AD) continued to make use of timber frames with thatched roof, however toward the end of this period other types of materials such as clay tiles were starting to be introduced in place of thatch.
It is clear that thatched roofs were popular, primarily because they were lightweight (compared to more modern materials) and could easily be supported by timber frames. Plus, subject to appropriate installation, they would be watertight for many years. The use of thatch began to decline with the evolution of transport, particularly rail, during the early Victorian Period (Circa 1837 to 1901), which allowed the transfer of materials such as Welsh slate across the UK as an alternative to thatch.
'It is estimated that thatched roof construction in England decreased from one million properties in 1800 to about 35,000 by 1960, due mainly to lower transport costs and new techniques enabling other materials (such as cheap slate from Wales, or mass-produced clay tiles) to be used, with less skilled labour. The onslaught of combine harvesters had much to answer for too. With a far shorter cut, the wheat straw became unusable for anything other than grain production. Today, there are around 24,000 listed thatched buildings in the UK and about 1500 individuals engaged in thatching. Thatch is also being used on some new builds, so there is something of a revival in progress.'
It is easy to wonder how thatch is able to provide a watertight roof surface, given that the thatched roof structure is fundamentally straw or reeds placed on top of a building that is exposed to the elements, often over a long period of time. The answer lies in the manner in which the thatch is installed and the pitch (angle) to which the roof is constructed. In fact, if you compare a thatched roof to a roof constructed with concrete or clay tiles, you will often find that the thatched roof has a much steeper pitch, typically 50 to 55 degrees, which allows rainwater to be shed much more readily.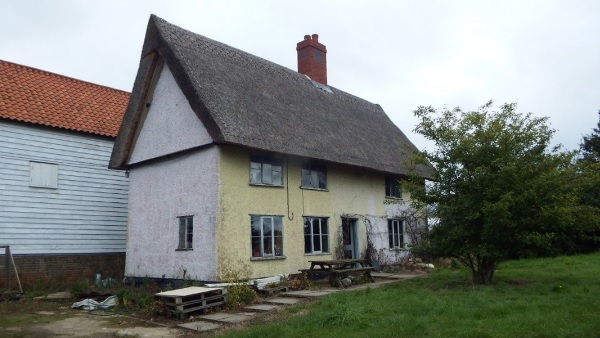 Alan Rance Surveyors also provide a number of other property related services, a few of which can be seen below;
Home Condition Surveys – A home condition survey covers a detailed inspection of the property in question, looking at all visible and accessible elements of the property. Any major or immediate defects found will be listed, with advice given on how these defects can be repaired. A valuation of the property may also be provided.
EPCs & Commercial EPCs – An EPC or Energy Performance Certificate is a document that grades the energy performance of your property and provides advice on what can be done to make your property more energy efficient and cost effective. Alan Rance Surveyors provide both domestic and commercial EPCs in order to assist clients in making their properties more energy efficient, thus reducing the cost of heating and bills and also reducing their carbon footprint in the process.
Get in Touch for a Survey
The team at Alan Rance Surveyors has over 30 years' surveying experience in Bedfordshire and Buckinghamshire and are renowned thatched roof experts. Whether you're looking to buy a thatched house in Tring or need a thatched cottage survey in Aylesbury, we can help. For expert advice on any aspect of thatch roofing or to discuss your specific requirements for a thatched roof survey, please get in touch.