Alan Rance Surveyors have over 40 years' experience working in the property market, providing Building Surveys, Home Condition Surveys and Energy Performance Certificates for buildings in Harpenden and the surrounding area. Our team has built up a strong reputation for delivering excellent customer service and valuable, impartial advice at competitive prices.
Harpenden has become a popular commuter town, due to its prime location close to St Albans and Luton, and the advantage of direct transport links to central London. Property prices here are well over double the national average for this reason. Previously voted one of the top places to live in the South East, Harpenden enjoys a friendly community atmosphere, making it an appealing destination for families and professionals alike.
Building Surveys in Harpenden
We offer a range of services to help you navigate the property market in Harpenden more effectively, including: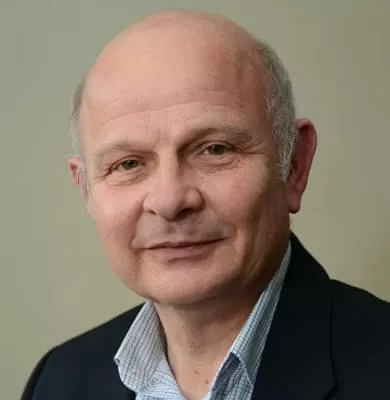 From Alan
"My team and I have been working as building surveyors in Harpenden for many years, and our local knowledge and expertise are second to none. We understand the value of unbiased property surveys to both buyers and sellers, and we would love to help you make an informed decision about your purchase or sale.
Please give me and my team a call today on 01525 220786 to organise a Home Condition Survey that provides you with the best value for money. We can provide you with a free quote and answer any questions you might have. I look forward to hearing from you"
What Is a Condition Survey?

Why Do You Need a Survey?

What Does the HCS Include?
We carried out a survey on a property in Wheathampstead Road, Harpenden, which uncovered a number of potential issues. The ground floor shower had been leaking into the hall, which was picked up by protimeter. We also established a number of safety hazards for a family with young children, including a pond in the garden, glazed doors without laminated glass and a banister would be easy to climb and fall from.
It was also discovered that there were old light switches and plug sockets without switches, which are a good indicator that the electrics may be old and require checking.
Contact Us for a Competitive Quote
If you're planning on buying or selling a property in Harpenden, St Albans or the surrounding area, contact our team today. We can offer competitive prices on all of our surveys, from Buy to Let Surveys, Home Condition Surveys, Energy Performance Certificates and more.
We have extensive knowledge of the local property market and can offer professional advice – call today on 01525 220786 or email us at alan@building-surveyors.co. Alternatively, use our contact form below and we'll respond to your query as soon as possible.
We recently had a buildings survey completed by Alan. We couldn't be happier with the service that we received. Alan kept us up to date leading up to the survey and sent through the report really quickly once the survey had been completed. Alan was also available for follow up questions we had. An easy 5 star rating.
Alan recently carried out a survey on a property I am hoping to buy. The report was much more detailed and thorough than I expected and drew attention to items I had not thought of. The report - running to over 100 pages- was emailed to me on the same day that the survey was undertaken. Overall I was very impressed with the service, thank you
I was introduced to Alan when he carried out an EPC survey and a structural survey on behalf of our buyer. I was impressed with Alan's thoroughness and professionalism. Later when I needed a full structural survey on a property that I was purchasing I had no hesitation in asking Alan. Our survey was carried out quickly and professionally and we received the written report within 24 hours. I would have no hesitation recommending Alan Rance Surveyors.
Alan carried out a full structural survey which was really comprehensive and not only covered any work required to the property but on going advice regarding maintenance for each area of the property. Thankfully only one minor issue that was spotted and I have been able to rectify that myself. I would thoroughly recommend as a really helpful and knowledgeable chap who has also been incredibly helpful regarding a damp issue in one of our rental properties. Thank you, so much Alan.
I have recently instructed Alan on two properties On the first he saved me from trouble, and I withdrew my offer. On 2nd his advice and guidance has enabled me to obtain quotes for the remedial works prior to agreeing the sale. Alan is very helpful, knowledgeable, and offers a very professional and efficient service. I would highly recommend Alan! He is brilliant!
Alan delivers above and beyond! Professional, timely and really helpful and patient explaining the ins and outs of the report to a women who has no clue (me). I would recommend him in a heartbeat. Thanks for everything Alan. Total star.
If you are looking for a property surveyor then this is a first class professional service I totally recommend. The survey carried out on our behalf showed major issues with the property. On that information I retracted my offer saving me money and time. Thank you once again I will be using Alan J Rance Limited again.