Alan Rance has established an outstanding reputation throughout the Dunstable area including the local towns and villages for high quality, in-depth building surveys that provide the client with all the information they need when purchasing a property. We work together with our clients to ensure that they are fully informed when making a decision on a property purchase, building on mutual trust in order to provide all our clients with detailed, comprehensive reports. Alan focuses on complete client satisfaction and works incredibly hard to ensure that our clients have everything they need.

We provide a number of services designed to give clients the necessary information when making a purchase. Building Surveys deliver a thoroughly detailed report with complete inspection including the investigation of limited roof access, fitted floorings and so on.
Our Home Condition report encompasses an in-depth analysis of the condition of the property including looking at its construction and setting out any defects or potential issues that any purchaser should be made aware of.
Drawing from professional knowledge of the local area we take into account any potential problem areas as well as looking out for mould or damp spots. Any causes for concern or immediate issues that are drawn up as a result of this report will then be recorded, with recommendations made as to the best course of action to resolve these problems.
Some of the Properties we have Surveyed
In our extensive home condition surveys we report on the condition of a property including, but not limited to:
| | | |
| --- | --- | --- |
| ✓ Chimney Stack | ✓ Drains and Pipes | ✓ Roof and Coverings |
| ✓ External Walls | ✓ Windows and Doors | ✓ Fascia Bargeboards |
| ✓ Patios and Ponds | ✓ Fences and Garden Walls | ✓ Floor and Skirting |
| ✓ Walls & Plaster | ✓ Bathroom and Kitchen | ✓ Cupboards and Shelving |
| ✓ Dampness | ✓ Electrics, Gas & Oil | ✓ Electric Heating |
THE IMPORTANCE OF A SURVEY
It is incredibly important to request a detailed building survey or home condition report, as a plain Mortgage Valuation will not go into any length of detail when it comes to the condition of the property. A fully detailed report will also give you sufficient information to enter into further negotiations with the property owner to perhaps arrange a lower price in light of the recent survey, should anything come up.
An in-depth analysis of the property may save you thousands of pounds by highlighting potential and immediate problem areas that would need renovations or reparations following a sale. For example, something as simple as a damp spot in the corner of a room could quickly escalate to hundreds of pounds worth of damage, all which can be easily avoided with a building survey or home condition report.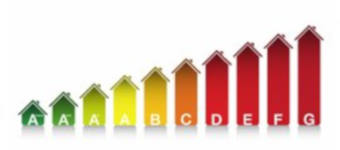 Alan established Alan Rance Surveyors in order to provide clients with comprehensive and detailed reports designed to give them everything they need when considering a property for purchase. Alan has a passion for surveying which reflects our dedication to each and every client and with over 25 years experience in offering domestic or commercial EPC's (or Energy Performance Certificates), home condition reports and building surveys. Our reports are to the point, honest and detailed.
We understand the importance of an in-depth survey and how it may contribute to the final decision you make when purchasing a property, so we take pride in the level of detail we go into when It comes to property surveys and home condition reports.
Contact Us
If you're looking to work with surveyors in Dunstable, Alan Rance Surveyors provide services to clients throughout the area, whether you're looking for a property survey, or would like to request an EPC or even a commercial EPC, get in touch with us and we will be more than happy to help.
Simply contact us by emailing alan@building-surveyors.co or filling in the form on this page and we will get back to you as soon as possible. If you would like to talk directly to an adviser, call us on 01525 220786. We look forward to hearing from you soon.
Contact us today for a free quotation.