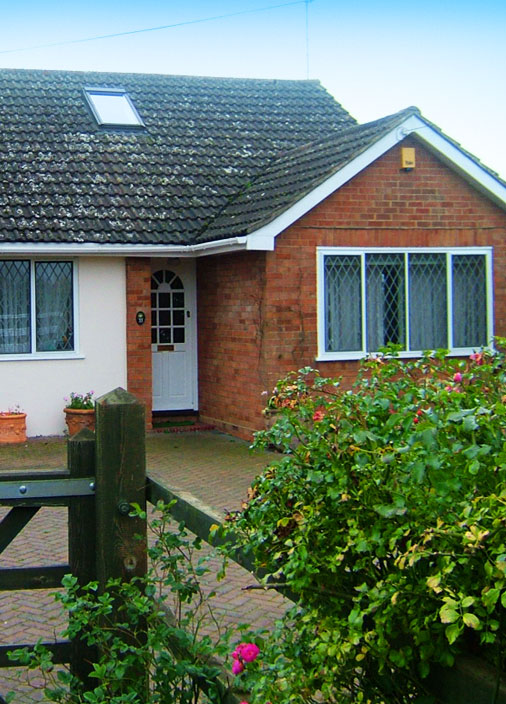 Recent research carried out by Churchill Home Insurance revealed that over 7 million homeowners chose not to have a survey before buying their property. 13 million new homeowners needed to carry out unexpected building work after moving into their home. More than half of those requiring major works said that if they'd had knowledge of the need for major works in advance, their decision to buy would have been affected.
An independent pre-purchase property survey is your way of carrying out due diligence for one of the biggest financial commitments you are ever likely to make. As professional surveyors, we would always recommend that you budget for a Home Condition Survey or a Building Survey, to give you a clear understanding of the condition of the bricks-and-mortar asset you are about to invest in.
Homebuyers who consider a property survey to be an optional expense often mistakenly believe that a mortgage valuation will suffice – however this is not the case. A lender's valuation is not a survey; it won't tell you about building defects, repairs and maintenance issues. Its sole purpose is to ensure that the money you are borrowing covers the value of the property. In fact, you may not even get access to a copy of the report since it is carried out on behalf of the mortgage provider.
Compare and contrast this with an independent investigation carried out by a professional building surveyor, which can actually save you money. For many homebuyers, the survey findings can act as a useful renegotiating tool, with hard evidence of building defects used to obtain a discount on the purchase price, or a commitment from the seller to remedy the issue before contracts are exchanged. Of course, you also have the option to withdraw from the transaction altogether, if the survey results are bad news.
At Alan Rance Surveyors, we have over 30 years' experience in building surveying, offering a wealth of professional services to help you make an informed purchase decision.
Home Condition Surveys
Alan Rance Surveyors provide Home Condition Surveys designed to highlight and analyse any and all potential defects found within a property. This can include internal or external defects and may also provide approximate costs as to the repair of such defects. The report is an essential step in the purchase of a property, and without it you may be exposing yourself to a number of potential costly property issues.
If you do not get a fully detailed home condition survey from an experienced surveyor, you may miss hidden defects around the property, which can become more costly to fix the longer you leave them. Common issues often found in a Home Condition Survey include:
Roof defects, loose tiles and water leaks
Faulty water pipes and guttering
Defective or outdated wiring
Penetrating damp, and damp behind curtains and appliances
Presence of asbestos
Settlement cracks
Safety hazards for small children
Lack of central heating in an extension
These are just a few examples of the extensive range of issues found in detailed Home Condition Surveys conducted by Alan Rance Surveyors. In many cases, these reports saved our clients hundreds and potentially thousands of pounds in repair and restoration costs. A property is an incredibly important investment, so it is simply common sense that you would want to ensure your investment is sound before making a purchase.
Building Surveys
Alan Rance Surveyors offer a choice of Building Surveys for any kind of building to furnish you with a detailed report about the structural condition of the flat or house you are thinking of buying. Our building services include Buy-to-Let Surveys, Thatched Roof Surveys and Clay-Lump Building Surveys.
Our Buy-to-Let Surveys are designed specifically for landlords looking for investment rental property. The survey report will give you a clear insight into the condition of the property you are intending to buy for BTL purposes, and identify issues that may impact your future tenants, so that you are aware of potential problems that may arise further down the line. The aim of this survey is to help you make an informed decision about your investment by considering likely repair costs that you will need to budget for.
One of our specialisations is period buildings with thatched roofs. A historic thatched roof requires a keen and experienced eye. Our expert surveyors will be able to correctly identify the type of thatch, whether or not it requires any maintenance and an estimate of the costs involved to re-thatch or replace any damaged thatch. Experienced thatchers often have waiting lists of 12-18 months, so getting a survey done sooner rather than later is always recommended in properties with a thatched roof!
We also carry out detailed building surveys for clay-lump buildings – historic homes whose construction became popular at the end of the 18th century. The construction is similar to brickwork having regular bonded courses, however dried blocks of clay-lump are used in a mortar of clay or fresh earth. These mud-brick buildings are quite rare these days, with the vast majority located in East Anglia.
Energy Performance Certificates (EPC)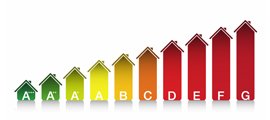 In addition to our detailed Home Condition Surveys and Building Surveys, Alan Rance are a specialist provider of Energy Performance Certificates (EPCs).
Find out the energy efficiency rating of your home by requesting an EPC from Alan Rance Surveyors.
We will inspect the property and give it a rating from A – G, with A being the most efficient and G being the least efficient. Advice will then be given as to how an Energy Performance Rating can be improved.
Commercial EPCs are conducted in your office building, commercial premises or warehouse to determine the Energy Performance Rating of your building. It is an excellent way of finding out how your business can be more economically and energy efficient.
Why Choose Alan Rance Surveyors?
A highly experienced building surveyor with an established reputation across Buckinghamshire, Bedfordshire and Hertfordshire, Alan Rance has a 30+ year track record in the property industry including residential property, commercial premises, listed buildings, industrial facilities and retail premises, particularly in the areas of St Albans, Tring, Dunstable and Leighton Buzzard.
Alan and his team pride themselves on delivering honest, jargon-free building surveys, home condition surveys and energy performance certificates to private clients, commercial operators and public sector organisations. We strive to provide each client with exceptional customer service and excellent value for money.
Our Building Surveys are carried out by specialist SAVA-certified surveyors who are audited on a regular basis to ensure consistent high-quality reporting. Our EPCs are produced by trained Domestic Energy Assessors (DEAs) who are Elmhurst Energy accredited. In addition to our professional qualifications and certifications, each of our reports is furthermore covered by the assurance of Professional Indemnity and Public Liability Insurance.
Get in Touch

If you would like to find out more about our professional services, discuss your next property purchase or get a free no-obligation quote, please don't hesitate to contact Alan Rance Surveyors on 01525 220786 or 07962 457456. Alternatively, use the form provided to send us a brief enquiry and we will get back to you as soon as we can.