Alan Rance has a dedicated service to ensuring that our clients have all the information they need when choosing to purchase a property in the Leighton Buzzard area or surrounding towns and villages including Bletchley, Milton Keynes and Toddington. We are a working partnership of professional surveyors with extensive experience working locally and throughout Hertfordshire, Bedfordshire and Buckinghamshire in order to provide our clients with the very best service available.
Over the years we have established a stunning reputation for honesty and complete dedication to each client. We offer a range of services designed to suit the needs of each individual client, so whether you are looking for a detailed survey regarding the condition of a property or an EPC (Energy Performance Certificate) our team of surveyors are on hand to assist you.

What is surveyed?
In our extensive home condition surveys we report on the condition of a property including, but not limited to:
| | | |
| --- | --- | --- |
| ✓ Chimney Stack | ✓ Drains and Pipes | ✓ Roof and Coverings |
| ✓ External Walls | ✓ Windows and Doors | ✓ Fascia Bargeboards |
| ✓ Patios and Ponds | ✓ Fences and Garden Walls | ✓ Floor and Skirting |
| ✓ Walls & Plaster | ✓ Bathroom and Kitchen | ✓ Cupboards and Shelving |
| ✓ Dampness | ✓ Electrics, Gas & Oil | ✓ Electric Heating |
Some of the Properties we have Surveyed
The Importance of a Detailed Survey
It is generally a requirement that a Mortgage Valuation is provided and paid for by the buyer to ensure that the property provides enough security for the bank to safely lend upon. However this Mortgage Valuation is only a very brief report and is done purely for the benefit of the lender. It is incredibly important to request a detailed survey on a potential property as buying a property is one of the largest investments you will make in your lifetime.
The purpose of a detailed Home Condition Report is to provide a full assessment of the structural condition of the home as well as looking into all visible and accessible areas of the property. The report will cover any visible defects or any potential problem areas including checking for mould or damp spots. Any immediate or serious concerns noted will be fully investigated in the report, with advice given as to how these problems may be resolved.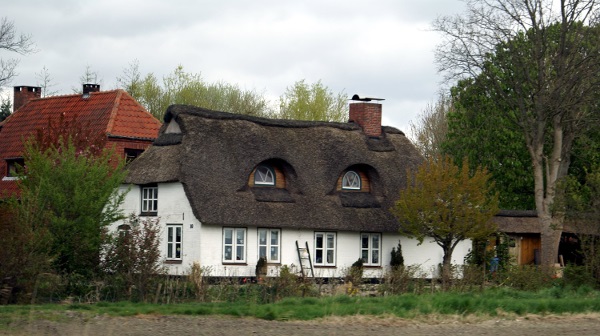 If you choose not to request a Home Condition Report, these issues may go unnoticed for a number of years until they become a drastic problem. Requesting a detailed Home Condition Report often saves thousands of pounds for each client as we are able to quickly identify any problem areas and provide expert advice as to how they can quickly be rectified.
Our Promise
Alan Rance draws from over 25 years worth of experience conducting thoroughly detailed investigations and reports on a variety of property types throughout Bedfordshire, Buckinghamshire and Hertfordshire. Having worked closely within the local area, our team of expert surveyors are able to provide detailed reports that are designed to help our clients make an informed decision on the purchase of a property.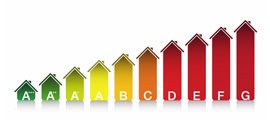 We have specific experience with Home Condition Reports, and both Commercial and Residential Energy Performance Certificates and we combine a passion for complete and honest surveying with a detailed knowledge of the local area, including the more popular types of property found within Leighton Buzzard. We have a dedication to each and every client to ensure that there are no nasty surprises when it comes to entering into negotiations on a proposed property purchase by laying out clear and cohesive reports about the property in question.
As a member of the Residential Property Surveyors Association (RPSA) and officially credited in accordance with the Surveyors and Valuers Accreditation Scheme (SAVA) Alan Rance ensures complete client satisfaction with proven results and comprehensive reports that serve to make sure that the client is fully informed of the condition of the property.
Get in Touch
Alan Rance offer services designed to ensure clients have all the information they need when purchasing a property throughout the Leighton Buzzard area. If you're looking to work with surveyors in Leighton Buzzard – whether you are thinking of buying your first home, or you would simply like to find out more about the services we offer – please get in touch with us today.
Call us on 01525 220786 and speak to a member of our professional team or email us at alan@building-surveyors.co and we will be in touch. We look forward to hearing from you.
Contact us today for a free quotation.