Alan Rance Surveyors draw from extensive experience surveying in the Harpenden area in order to provide surveys and reports designed to help clients make an informed decision. We work across Hertfordshire, Bedfordshire and Buckinghamshire with a team of professional surveyors to ensure that our clients receive the very best service available. When considering a property for purchase, ensuring that you have all the relevant information needed is essential, our surveyors and reports cover a range of considerations to ensure your Harpenden property is the right one for you.
Since the establishment of Alan Rance Surveyors, we have built up a strong reputation for honest and unbiased surveys and reports created with the clients' best interests in mind. We provide surveying services designed to suit the needs of each client, from Home Condition Reports to Commercial EPCs and Residential EPCs. Our team of expert surveyors are always on hand to assist you.
The Importance of a Detailed Survey
When considering a property for purchase, a Mortgage Valuation is a legal requirement if you are getting a mortgage from a bank or similar lender. This report is designed to ensure that the property in question provides sufficient security for the bank to lend upon. It is done solely for the benefit of the lender and does not go into any detail with regards to the actual condition of the property. A professional surveyor will always recommend a more in depth survey is conducted, as purchasing a property is often one of the most important investments you will make in your lifetime.
A Home Condition Report provided by our team of surveyors will include an in depth analysis and report on the condition of the property, looking at all visible and accessible elements of the property. If there are any immediate or major defects or potential problems found, these will be noted and advice given as to how these problems may be solved. This includes checking for mould or damp spots, as well as looking at any defects that are local to your area.
In choosing to request a Home Condition Report, you can save potentially hundreds of pounds worth of repairs by identifying and rectifying a problem before it becomes a costly issue. As surveyors are specifically trained to notice these issues, you can repair defects early on in the process using expert advice and assistance.
Our Promise
Alan Rance surveyors have extensive local experience in surveying all property types throughout Bedfordshire, Buckinghamshire and Hertfordshire. Drawing on this useful experience, we are able to provide accurate and unbiased reports on a wide range of property types in Harpenden and the surrounding area including St Albans and Luton. With a focus on complete client satisfaction, we tailor our services to meet your specific needs.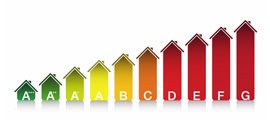 We Specialise in Home Condition Reports and also provide both Commercial and Residential Energy Performance Certificates for clients where required. Combining our 25 plus years of experience with a passion for honest and unbiased surveying, we are able to provide impeccable results that serve the client's best interests at heart, every time.
Alan Rance Surveyors are officially credited in accordance with the Surveyors and Valuers Accreditation Scheme (SAVA) and Alan is also a Member of the Residential Property Surveyors Association (MRPSA) in order to ensure that each survey conducted is completed to the highest standard. With proven results and comprehensive, in depth reports produced solely for the benefit of the client, we make sure that the client is fully informed when considering a property for purchase.
Condition Survey in Harpenden
Wheathampstead Road, Harpenden.
An important item on any survey is the central heating boiler not only that it has been recently serviced but also the age of it. The survey report will tell you when it was first manufactured and last manufactured. This one was between 1988 & 2001 therefore it was between 16 & 29 yrs old. There are three very important safety issues in this house, (and many more houses) the pond and glazed doors without laminated glass and the banisters that are easy for children to climb up and over!
Many of these properties were built with dormer windows with flat roofs above that cannot be seen from ground level this is where a good camera on a 8 metre high pole is invaluable. The ground floor shower was leaking into the hall that was picked up by the protimer. Old light switches and sockets with no switches give a good indication that the electrics need checking.
Get In Touch
Alan Rance Surveyors take pride in providing professional Energy Performance Certificates and in depth surveying services for clients looking at purchasing a property in Harpenden and further afield. For professional property surveyors in Harpenden, please do not hesitate to get in touch with us today by calling 01525 220786 where a member of our expert team will happily answer any questions you might have.
You can also email us at alan@building-surveyors.co to find out more about the services we provide and we will get back to you as soon as possible. We look forward to hearing from you soon.