Does a crack in the wall always mean subsidence?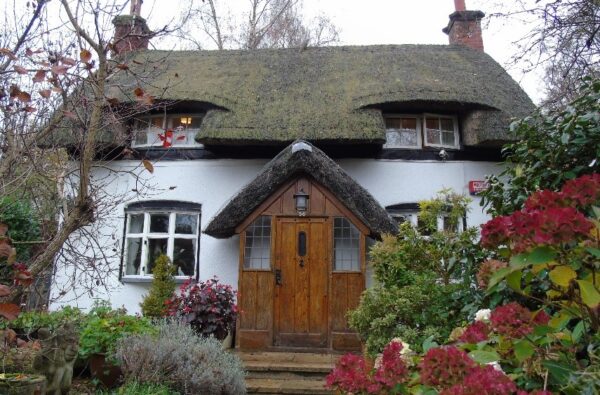 Buying a property is a major financial commitment, which is why you need to make sure that the building you have your eye on is in good condition before you exchange contracts. However, many building defects are simply not recognised by the untrained eye, which is why an independent surveyor can be a homebuyer's most important ally. Take a crack in the wall for instance. Would you be able to tell if a crack was a minor cosmetic defect or an indication of a serious structural issue? Chances are you won't know what to look for.
With a professional property survey and the help of an experienced building surveyor's beady eye carrying out an in-depth visual inspection of all the building elements, on the other hand, you will know exactly what you're dealing with. Armed with all the important facts, you are then able to make a reasoned and informed decision on how to proceed with your purchase.
At Alan Rance Surveyors, we have more than 30 years' experience of surveying residential property in Hertfordshire, Bedfordshire and Buckinghamshire including homes in Leighton Buzzard, Dunstable and Tring. Our Building Surveys are detailed inspections, reporting on any defects found and advising on upkeep and maintenance and providing cost estimates for remedial action. And while we know that most surface cracks are usually nothing to worry about, cracks that are the result of structural movement can be very serious indeed. Let's take a closer look.
How does a crack in the wall come about?
First off, let us reassure you that cracks in a wall of a house are by no means unusual. In fact, most properties have them at some point. Cracks can occur naturally as a result of settlement, such as is in the following situations:
The foundations of building extensions and new build properties may need time to settle under their own weight, leading to hairline cracks appearing in walls.
Recently plastered interior walls can also show hairline cracks as a result of the plaster drying out.
Temperature and humidity fluctuations in older properties lead to minor expansion and contraction with associated cracking, which is entirely normal.
UPVC double glazed window replacements may show cracking around the window if the original timber window did not have a supporting lintel.
Houses near busy roads could experience cracking as a result of ongoing road traffic vibration.
What causes subsidence cracks?
As mentioned above, most cracks are superficial, with painting and decorating all that's required to deal with them. However, large cracks could be a sign of structural movement in the building's foundations, which is a major issue and could ultimately lead to the building falling down.
Structural cracks can be the result of a number of causes including:
One of the biggest culprits causing subsidence are large trees planted too close to the house. If tree roots work their way under the building and absorb moisture there, they can destabilise the foundations and movement may occur. Willow, oak, ash and poplar are known to be particularly 'thirsty' species that should be planted at a minimum distance of 10 metres from the building.
If a leaky drain or a burst pipe lays undetected underground for long periods of time, the ground can become saturated and the subsoil may be washed away. In this scenario, the ground may no longer be able to properly support the building standing on it, and structural movement and damage to the building could occur as a result.
Did you know that home insurance claims for subsidence damage rose by 300% after the long, hot summer of 2018? Heatwaves and dry spells are especially dangerous for properties that were built on clay soil which shrinks and hardens when dry, pulling away from the foundations.
Clay soil can absorb large quantities of water after rainfall, becoming heavy and sticky as it expands. Heavy rainfall and flooding can be particularly dangerous for homes built on clay-rich soil. In the UK, most subsidence is seasonal, involving shrinkage in the summer and expansion during wetter winter weather.
When does a crack indicate a structural issue?
The shape and width of a particular crack can be an important indicator of its severity in terms of structural movement. Tell-tale signs of subsidence cracks include cracks that
are more than 3mm thick
have appeared suddenly
run diagonally across a wall
are wider from top to bottom
occur around windows and doorways
cause rippling in wallpaper
are visible from inside and outside
What to do next?
If you are worried about the cracks in the wall of a property that you are interested in buying, we urge you to seek professional advice at the earliest opportunity. At Alan Rance, we've been surveying properties old and new for over 30 years and pride ourselves on providing honest, impartial in-depth advice to our clients. Get in touch to request a survey quotation today.